Nowadays, there are many safe and reliable treatment methods to deal with infertility. Nonetheless, it is crucial first to diagnose this condition properly and only then discuss available options.
Male infertility diagnostics
A doctor will ask the patients some questions about their sexual habits before testing for infertility. The specialist may make particular suggestions to increase the likelihood of a couple getting pregnant. Testing for infertility is a financial and psychological challenge. Moreover, sometimes it is impossible to find the reason causing infertility. In addition, there is no guarantee that the couple will be successful in conceiving even after the testing and counseling. In most cases, special treatment increases the possibility of getting pregnant. Among treatment options are surgery, sperm retrieval, and medications. Another option is peptide aid in supplemental form, for example, Testoluten, which you can purchase, via the link:
Infertility evaluation in males
The primary aim of tests for male infertility is to assess the amount of healthy sperm produced and the effectiveness of sperm ejaculation. The doctor can perform a physical exam, which may involve inspecting the genitalia. In addition, the healthcare provider may suggest some of the following fertility tests:
Seminal fluids analysis is a collection and examination of the patient's semen or urine sample.
Genetic testing helps find if there is a genetic abnormality that causes infertility.
Hormone testing is the collection and analysis of a patient's blood sample to assess male hormone levels.
Imaging like MRI, vasography, and scrotal ultrasound sometimes are helpful in the assessment of male fertility.
A testicular biopsy also shows the abnormalities causing infertility. In addition, the doctor may suggest performing this procedure to collect the sperm for assisted reproductive techniques.
Another specialty testing such as blood and sperm tests may be suggested. They help understand why semen can't fertilize an egg.
Male infertility treatment
The options for infertility care vary according to:
Age of both partners
The cause
The length of the period of trying to get pregnant
The preferences of both partners
Possible infertility treatments:
• Lifestyle improvement.
Changes like cutting down or avoiding smoking and drinking alcohol, quitting certain medications, exercising on a regular basis improve overall health. Additionally, solving other infertility issues and improving the quality of intercourse can be beneficial.
• Medications.
Some medications may enhance testicular function, such as sperm production and quality. It, in turn, improves sperm count and, therefore, increases the chances of getting pregnant.
• Surgery. In some cases, this procedure may help to treat sperm blockage and, as a result, restore fertility. In addition, the doctor can suggest surgery to repair a varicocele. Such a treatment may elevate the overall chances of conceiving.
• Sperm retrieval.
The doctor usually recommends this procedure to obtain sperm when the patient has problems with ejaculation. Additionally, it is helpful if there is no sperm present in the person's ejaculated fluid. Moreover, sperm retrieval may be used in planned assisted reproductive techniques when the sperm counts are low or have other abnormalities. If you have a low sperm count and motility, you can try a course of Testoluten , which improves sperm quality and increases your chances to conceive. To clarify, assisted reproductive technology is an infertility treatment method that involves the handling of sperm and egg.
• Peptide treatment.
Multivitamins are rarely effective in improving potency in men. But there are peptide supplements for fertility that target erectile dysfunction prevention. Such treatment increases the chances of getting pregnant. Peptide treatment like Testoluten is suitable for men of all ages. Peptides in Testoluten balance hormone levels and increase motility and sperm count. You can order and try Testoluten via the link.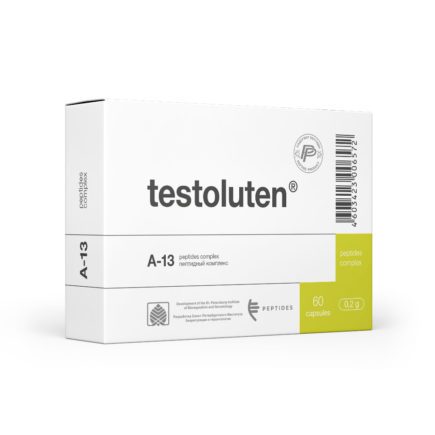 Peptides increase men's health function, increase libido and sperm quality. They help you enjoy your sex life and improve your health to conceive a healthy baby.  You can learn more about our peptide complex Testoluten on our website: https://store.age2b.com/products/testoluten